Sandra Leigh
Passionate Thought-leader, Speaker and
Consultant on Connected Relationships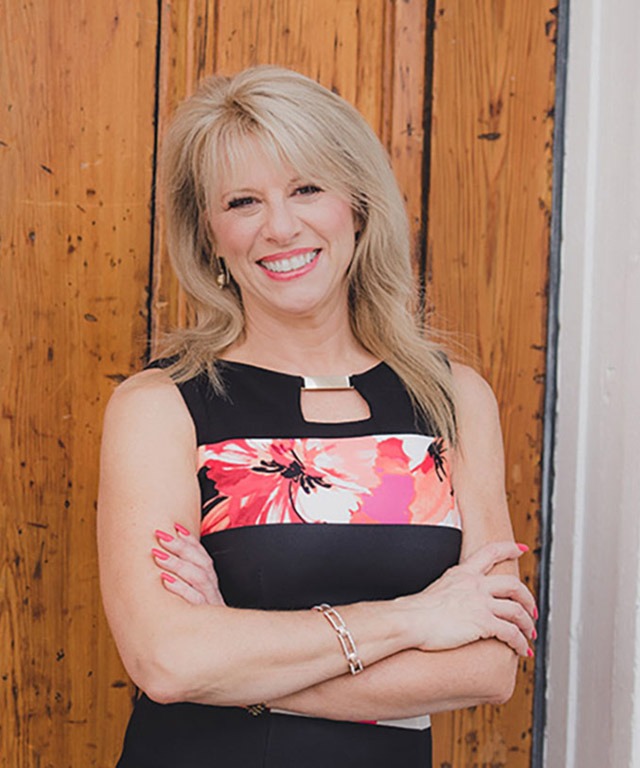 Sandra Leigh combines her passion for helping people realize their full potential with her proven ability to guide personal and professional transformation through creating meaningful, connected relationships. Sandra brings more than 25 years of experience addressing human behavior in and outside the workplace. She works with leaders and their employees to uncover the barriers to achieving and sustaining organizational excellence, transforming corporate culture as a result. Her tools and techniques help individuals and couples build deeper, more resilient connections that create healthier, more fulfilling paths to happiness, confidence and an authentic life. Always engaging and genuine, Sandra shares valuable insight and practical strategies that lead to new opportunities and empowerment in all personal and professional interactions.
Achieving Results Through Business Relationships
Believe: In Yourself, In Others, and in Life's Possibilities
Sparks: Reigniting Your Relationship (for couples)
Sandra's Organizational Diagnostic Questions
Executive Coaching
Personal Coaching
"Sandra Leigh worked with our management team to assist us in becoming a high performing organization. She was instrumental in helping identify the leadership behavioral competencies that would support our vision. She coached each of our managers, increased their self-awareness of their skills and created a development plan to take their performance to the next level.  She taught us new ways to lead, communicate and increase accountability.  We had a significant increase in employee engagement during her time with us. Sandra's personality blended very well with all our employees making the coaching and mentoring sessions very welcomed and fulfilling.  Sandra's efforts has brought our organization to a higher operating level which is still felt today."
"Sandra is an extraordinary mentor and coach. I met Sandra a few years ago through business. Her support, wisdom and plan that she has developed for me has helped me tremendously in my career. Inspired by that, I sought Sandra's help as life coach for my personal issues. Her warmth, support and guidance helped me learn to love my true self, release my fears and reach out for the stars. She inspired me to take actions and get back on track with my personal and professional life."
Sandra helps individuals live a more authentic and fulfilling life.
Sandra discusses how building sustainable relationships helps business thrive.
Sandra offers expert insight into relationships personally, romantically and organizationally.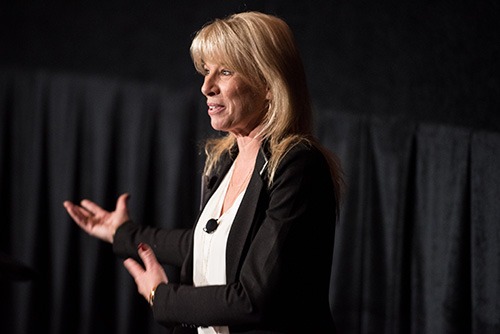 Sandra Gives Engaging Presentation at GaMPI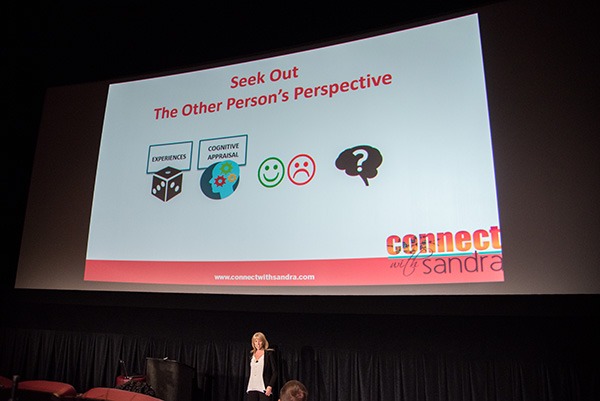 Sandra Discusses Personal Connections in the Workplace at GaMPI
Sandra Joins The Passionate Professionals' Revolution Evolution Conference to Present Keynote
Achieving Results Through Business Relationships
Business relationships are your most vital asset in accomplishing your long-term goals. How you connect with your customers, external service providers, leaders and employees can lead to the success or failure of an organization.
Sandra shows you proven methods to thrive in today's relationship based economy.
Fundamental attributes of today's business relationships
How to target your sales and service approach from your customer's perspective
Leveraging your connection for mutual gain
Keeping your customers loyal to your company
Believe: In Yourself, In Others, and in Life's Possibilities
Nearly 60% of the people Sandra has encountered in her career are living their lives based on someone else's agenda. Join Sandra as she gives you the tools to transform every area of your life and discover who you were truly meant to be.
Sandra shares valuable insights and practical strategies to turn negative situations into opportunity and empowerment. Sandra helps you identify obstacles that prevent you from becoming who you truly are.
Discuss Sandra's belief that we all have greatness inside us that can get buried as "life happens"
Discover why we become unfulfilled and are unsure why
Uncover your buried goals and join Sandra to create a roadmap to achieve them
Become re-engaged in your life, work, your partner, and your relationships
Discover your sense of purpose and direction that has a tremendous influence on those around you.
Sparks: Reigniting Your Relationship
Numerous factors contribute to the state of a couple's relationship and their communication patterns. Many couples struggle to find time for one another due to a myriad of responsibilities, and settle into routines that leave no room for intimacy and romance.
For many people, the most significant relationship in their life is their romantic one. Join Sandra as you discover how to reconnect and re-engage with your partner.
Determine what you really want and need from your relationship
Analyze your own behavior and contributions
Learn how to understand your partner's perspective
Build a relationship road map that you both will enjoy
Discover how to take your romance to the next level